Usonicig Chic Kit Wholesale
Sorry: You have to be registered to see prices
Description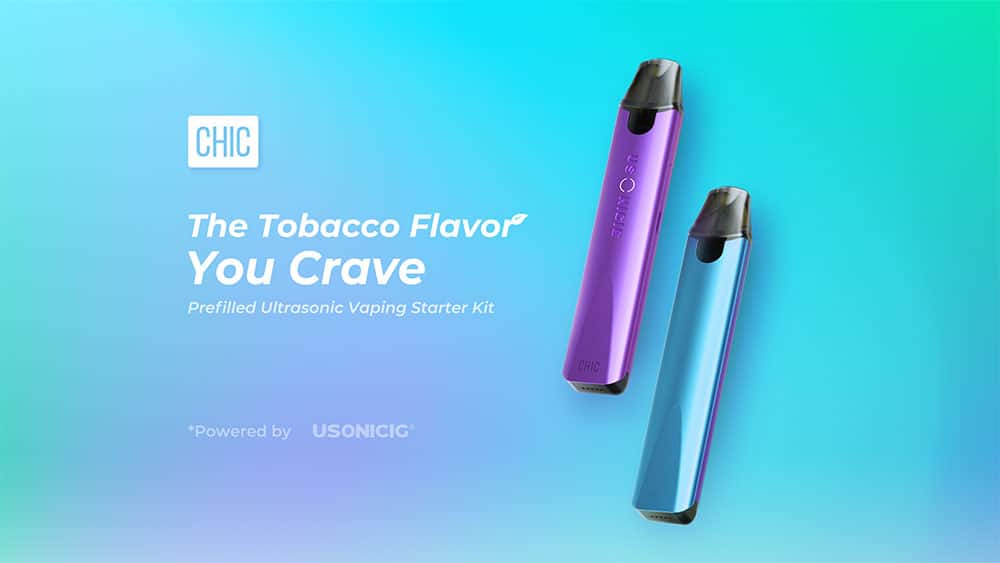 The Usonicig Chic Kit is the latest addition to the ultra sonic family, it features a range of pre-filled e-liquid pods. The Usonicig Chic device uses a special technology to vaporise the e liquid without the need for a coil.
Ultrasonic Vaping Technology changes e-liquid into vapour by using Ultrasonic vibration, instead of heating or burning. The device is equipped with a customised ultrasonic vaping chip, which hits the e liquid molecules at a rate of 3 million per second, this magnifies, splits, and ultimately changes the liquid in to vapour.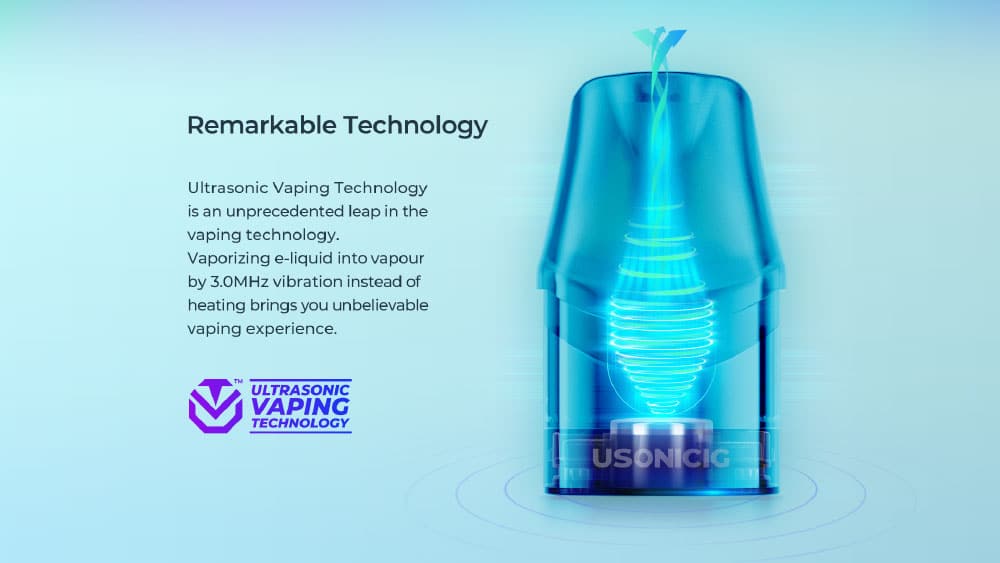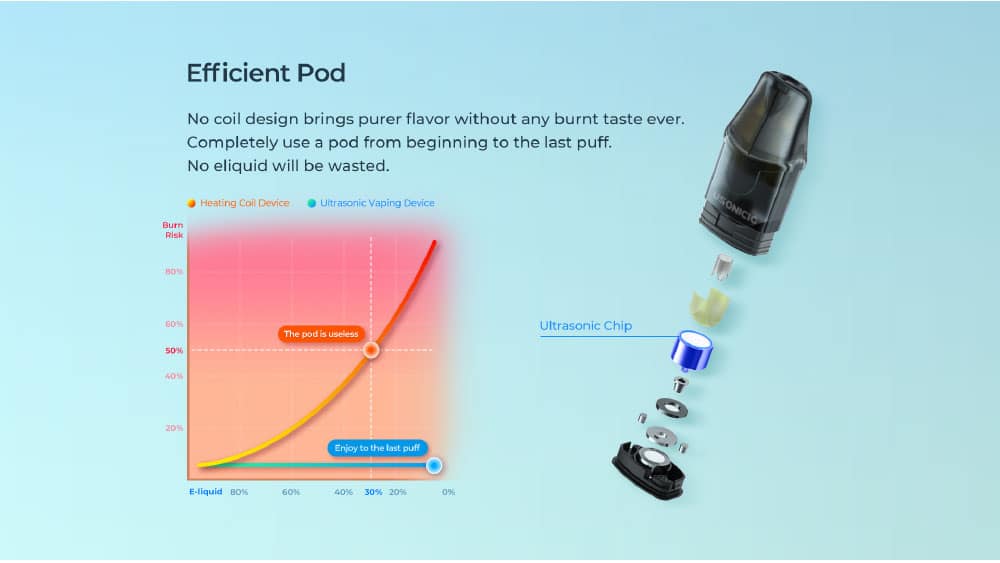 YES THIS MEANS THERE IS NO COIL IN THE USONICIG CHIC!! and no coil means no burning and great flavour.
When Usonicig comes to mind the only thing we think of is complete dedication to a safer alternative for smoking. Usonicig devices have been ground breaking since the beginning, but we have had little niggles along the way. But after crafting their very own range of e liquids to work flawless on the new Usonicig Chic device, we think they are starting to master the technology.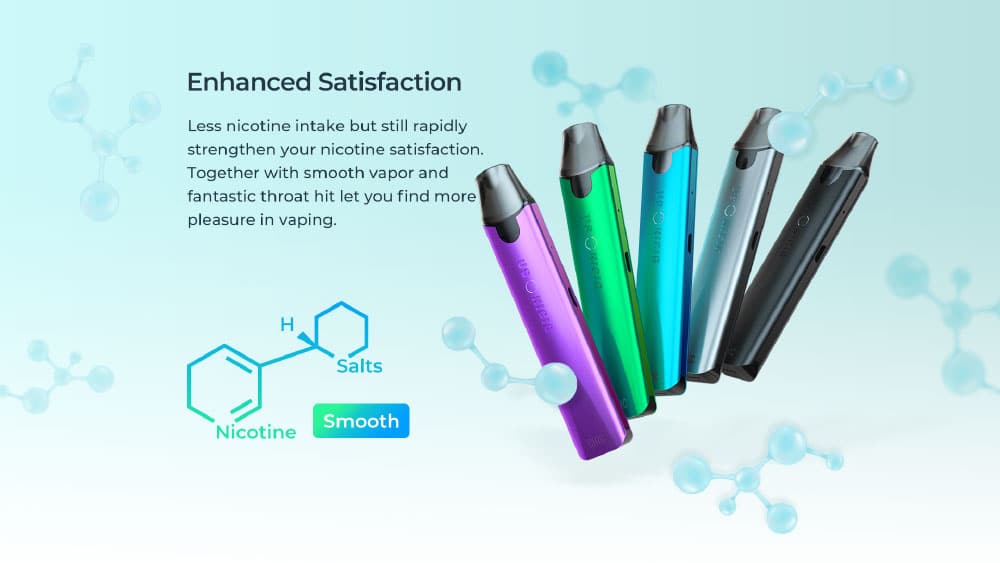 For the people that have followed Usonicigs journey so far the Chic Kit must be tried. For people that have never tried ultrasonic technology, now is the time to try  it out. Usonicig Chic tastes great, looks great and performs great.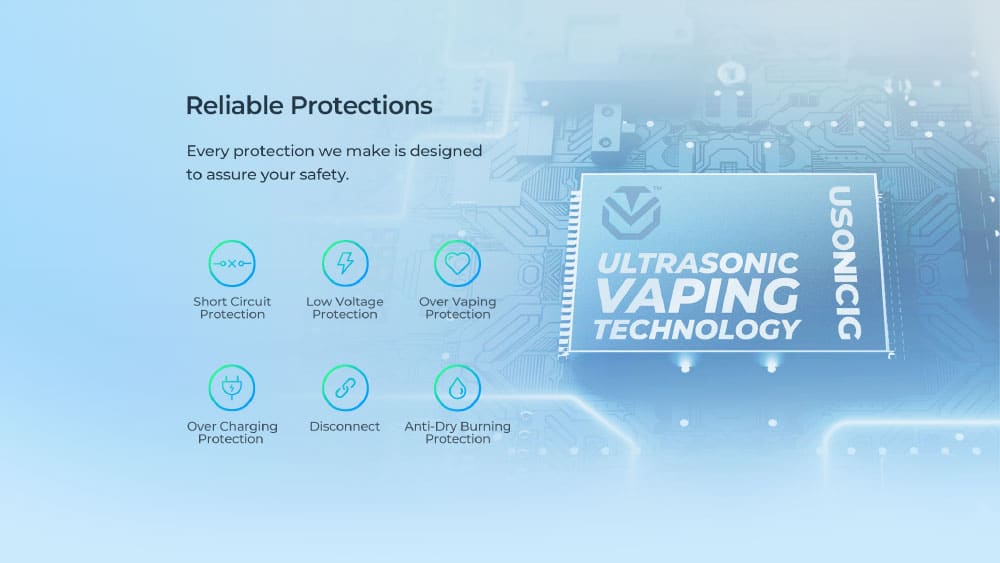 Contents
Usonicig Chic Device
1 x Pre-Filled Pod (Tobacco)
USB Charging Cable
User Manual
Features:
Size: 112 x 21 x 13 mm
Battery Type: Internal 700 mAh Rechargeable Battery
Charging Time: 30 Minutes
Pod Capacity: 2 ml
Pocket Friendly
Anti-dry Burn Protection
Rapid Enriched Taste
Ultrasonic Vaping Technology
3.0MHZ Vibration Frequency
Colours Available: Black, Blue, Green, Purple, Silver